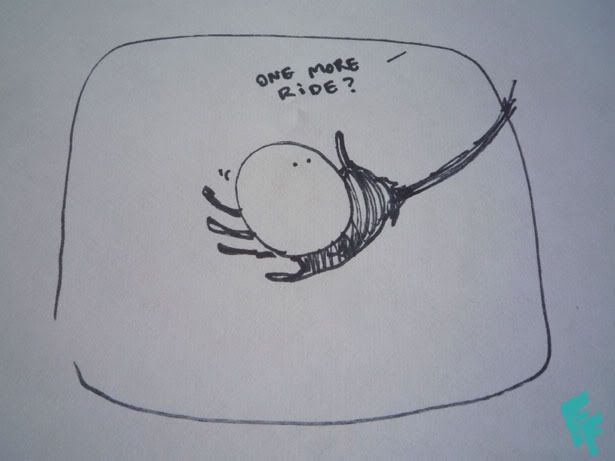 This website may has pointed just on a few label works, it doesn't talk about every single brand out there, only a few ones have some lines written about in this blog. Foreign Family is a constant in this blog, I don't really consider it an obsession or a creeping act though.
Since the birth of Above All, FF has been an example to follow, like a big (huge, enormous) brother to imitate (metaphorically). It doesn't mean copying, but having lookalike aims and common points of view about how and what art should be. I used to believe in the same artistic basics before founding AA and now they still haven't changed.
The reason of this post is the last announcement of the LA brand. The Family reconsiders its last 4 years life and concludes recognizing that, at some point, the very first ideals they fought for growing as a brand have distorsioned.
Since they have noticed that fact, their purpose is to relive and to learn about the mistakes they supposedly did and get back to their origins.
This one is an example of honesty and loyalty to their beliefs. Brands (and people) should assume their faults and rectify. When it comes to business it's hard to do such sudden turnarounds, but I reckon they'll meet their needs and will be back to the scene soon.
Such actions of self demand deserve to be regarded as heroic.
The original announcement is:
When we first started the brand, it was about having fun, rebelling against the system, drawing, doing FFun shit... it was never about numbers or yelling at accounts or being just another clothing brand.
We forgot what it was like being us. We got caught up in the cycle of fashion. We started to be un-original...zero creativity...bad blood amongst ourselves... fights... firing people... debt... profit... more debt... collection... robbed... money... greed... stupid shit. haha!
Control is an important thing. We grew FF to a point where we didn't know how to manage it's growth, it was all over the place... We had to slow down the pace, to a point where we were comfortable with... We've learned a lot through the past 4 years, and we will use that knowledge to bring back that spark Foreign Family had back when we first started: HUNGRY-GNARLY DESIGNS, FUN STUFF. More than t-shirts.=)
We still here.
Just bear with us.
We promise to make it interesting
peace
CHAD & MR44
FOREIGN FAMILY
It was preceded by a comic to illustrate the situation
HERE.
Peep the
Foreign Family
Site for more info.
An other example of a similar decision in the
streetwear world
is the one of Rick Kloths' Freshjive. Read the interview about the case at The Hundreds blog
HERE.
....